Please click here for important news about YG
Beginning in June, some of our classes will be available both in-person at the studio and streaming on Zoom. You will see the same class listed twice on MINDBODY. Students practicing in the studio MUST register in advance.
We have marked mat spaces on the floor to insure at least 6-feet between each person (students and teacher). The teacher will admit you to the studio one at a time where you will use sanitizer before you set up. You must enter with a mask on, but may remove it once you are settled in your space on your mat. The teacher will wear a mask during the class. Any studio props that are used will be sanitized and set aside for 48-hours before the next use. We will ask that you wear a mask and depart one at a time at the end of class. It goes without saying that if you are feeling unwell, please practice kindness by choosing to Zoom.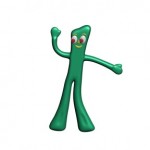 Who practices yoga? People of all shapes and sizes. There are more people in yoga class with tight shoulders and hamstrings than there are super flexible Gumby's! A yoga class can help you reconnect with the suppleness you used to have while living in the body you have now.
YogaGeauga is a cozy yoga studio located in the center of Geauga County- right on the border of Burton and Newbury. We offer different styles and levels of yoga class to accommodate most practitioners.
We also offer Yoga Tune Up® classes and Roll Model Method® Therapy Ball self care classes and workshops on a periodic basis.  Alison's next public Roll Model Method® Teacher Training is August 22-23 in Geauga County, OH. We will also be hosting the Yoga Tune Up® Integrated Embodied Anatomy Immersion on Sept 18-20!
Yoga is not just about stretching your muscles – it's about strength, flexibility, balance and agility in body and mind. It has been shown to reduce cardiovascular risk factors, improve balance, counteract the deterioration of spinal discs, reduce inflammation and reduce the physical and mental effects of stress. Yoga practitioners experience a greater ability to focus and deal with life's ups and downs. One of our students recently summed it up saying "On days I've practiced yoga I just feel better".
Are you brand new to yoga? Getting started is easy! You can drop-in to our weekly Yoga Basics class on Saturday mornings at 10:30AM (this class is only held when a new student has pre-registered, click the schedule link on the right to get started). Or, any of our ongoing Gentle Yoga classes are appropriate for beginners. New students have 2 pay plans – either purchase a "New Student Drop-in" for $10 and follow it up with "add 2 after New Student Drop-in" to get 2 more classes for $15 (or total $25 for 3 classes), or keep it simple and just buy a new student pass for $25:)
If you have some yoga experience but are new to the studio you can also try Beyond Basics on Mondays at 6:30pm, Yoga Tune Up® on Thursdays at 7pm or Slow Flow on Fridays at 9. And if you know your way around a Sun Salutation and take Downward Dog with ease, drop in on a Vinyasa class. Anyone can check out Truly Gentle Yoga for Relaxation on Tuesdays or our monthly Restorative Yoga class on the third Tuesday of the month.
Because we are a small studio, we ask that you let us know you are coming to class to insure there is space. You can call, send an email, or click on the class on the calendar and follow the booking instructions. Don't worry if you forget, drop-ins are welcome!
Continue to read through the website for class descriptions to find which class is right for you and helpful hints for what to wear and what to bring. If you have any questions, give us a call or send us an email. And if you'd like to receive periodic updates and links to interesting yoga info, join our mailing list using the form below.